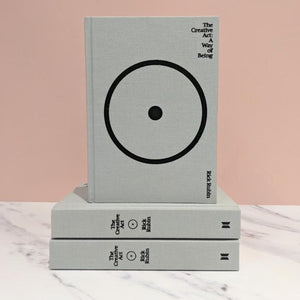 Famed for providing legendary artists with the space to rediscover their authentic selves, music producer Rick Rubin reflects on the creative process and its engagement with the wider world in this masterful, engrossing volume.
Many famed music producers are known for a particular sound that has its day and then ages out. Rick Rubin is known for something else: creating a space where artists of all different genres and traditions can home in on who they really are and what they really offer. He has made a practice of helping people transcend their self-imposed expectations in order to reconnect with a state of innocence from which the surprising becomes inevitable.
Over the years, as he has thought deeply about where creativity comes from and where it doesn't, he has learned that being an artist isn't about your specific output; it's about your relationship to the world. Creativity has a place in everyone's life, and everyone can make that place larger. In fact, there are few more important responsibilities.
The Creative Act is a beautiful and generous course of study that illuminates the path of the artist as a road we all can follow. It distils the wisdom gleaned from a lifetime's work into a luminous reading experience that puts the power to create moments - and lifetimes - of exhilaration and transcendence within closer reach for all of us.
ISBN: 9781838858636
Number of pages: 432
Weight: 604 g
Dimensions: 222 x 162 x 38 mm


5% profit from all purchases at She's Lost Control is donated to Crystal Clear - the social enterprise empowering artisanal mining communities. 
Pssst... have you joined our Loyalty Love Club yet? You can earn crystal point rewards to redeem on future purchases! Yay!